Gorenka
Detective agency in the village of Gorenka​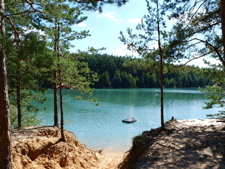 Unfortunately, many still believe that in order to contact a detective agency in the village of Gorenka in the Kiev-Svyatoshinsky district of the Kiev region, you need to have quite impressive finances. In fact, despite its enormous value, our services are affordable for absolutely anyone. But we can only voice a specific figure after we familiarize ourselves with a specific situation. The implementation of even the same service, but for different customers may involve the use of various tools and resources. In any case, before making any conclusions, we recommend that you initially consult with our specialists.
Thus, we are often asked to conduct a lie detector test in order to find out if the wife has a lover. But in this case, for such a procedure, it is necessary to obtain the consent of the audited party. Therefore, it is best to use other tools to find out if your soulmate is cheating on you or not. And for this, in principle, it's enough for you to simply contact our specialists so that they, depending on the specific situation, decide for themselves what to do and how. Most importantly, as a result of our fidelity check, you will definitely know about the state of your marriage. And only then can you use either the services of a psychologist or the services of a lawyer in order to file for divorce due to the betrayal of a man or woman.
Our work and your business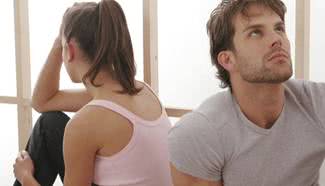 Do not refuse to participate in private detectives if you began to suspect one of your employees in espionage. In this case, it is unlikely that you will help identify the culprit installed in the office photo surveillance. But our polygraph test of each of your employees will reveal all the culprits of the information leak. Moreover, the use of a lie detector in these cases is not the only tool to ensure the information security of your company. It will also not be superfluous to conduct periodic inspections of the premises for the detection of listening devices. In order to detect wiretaps of mobile phones, it is necessary that the search for bugs is carried out by professionals in this direction.
It is also better for professionals to trust and search for people if this is absolutely necessary. Moreover, you can contact us not only if it comes to finding relatives who are missing. Including we are engaged in the solution of more commonplace problems, when it is just necessary to find a person by name or phone number. Even if it is about restoring relations with your old friend whom you have not seen for many years. And it is worth noting that we can conduct search activities even outside Ukraine, connecting our colleagues in other countries to this process.
Carefully check against your contact details to not making mistakes. Otherwise we will not be able to answer you. If in the course of the day with you will not be contacted by our representatives, please call on the phone mentioned on the website and let us know
Detective agency "Private detective Kiev"
Turning to us, you should know that we will make every effort and use all our professional expertise to help you. However, we do not make empty promises to its customers, you are sure to be counseled about the prospects of your business. Working with our customers, we are committed to maintaining privacy. You can contact us incognito.